We at Spawning Tool have been thrilled by the engagement and enthusiasm from the community in using our site. So far, we have had tens of thousands of replays uploaded and over 200 build orders shared. However, the biggest limitation and most common request we have is that you can only access the data from the browser. To address that, we're excited to announce the Spawning Tool Build Advisor, the best way to learn a build order.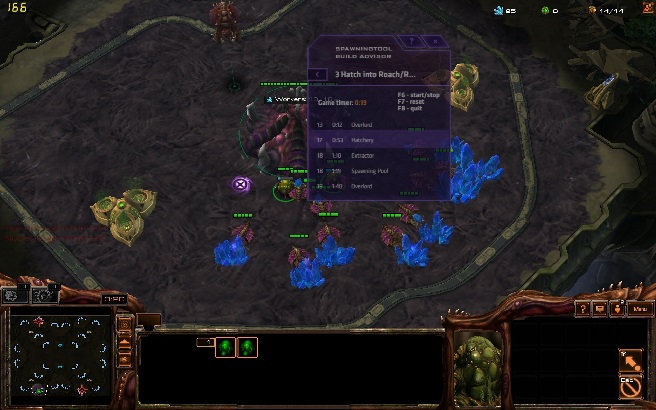 Through Overwolf, the Build Advisor allows you to follow a build order live with an in-game overlay during your game. Browse through the builds listed on our site, then select your winning strategy to use during any ladder or custom game. As soon as the game starts, the overlay will sync with the in-game timer and walk through each step of the build so you don't miss a thing. And that's it.
To get started, download and setup Overwolf, then install the Spawning Tool Build Advisor app. It will automatically launch when you start StarCraft.
We hope you find the app as useful as we have. As always, if you have any feedback, please reach out to us on twitter @spawningtool or via email spawningtool@gmail.com . We would love to know how we can improve your StarCraft.
GLHF!
http://store.overwolf.com/app/overwolf-spawning_tool_build_advisor