Although the haters may say that StarCraft is a dead game, we at Spawning Tool know differently. Over the past 1 ½ years, our analytics have remained remarkably consistent. The launch of our partnership with Overwolf and teamliquid in January was our attempt to contribute more to the community through better, more accessible strategy content in-game through our Build Advisor overlay. We have gotten fantastic feedback from the community on how to improve it, and we're excited to announce the next version of the Build Advisor available today.
Favorite and vote on builds
Amongst the numerous build orders in the system, most players only use a handful specific to their race and playstyle. We've added a login feature via the overlay so you can mark your favorite builds and easily filter down to see them. Similarly, you can now vote on builds to give immediate feedback after a game where you hopefully crushed your opponent.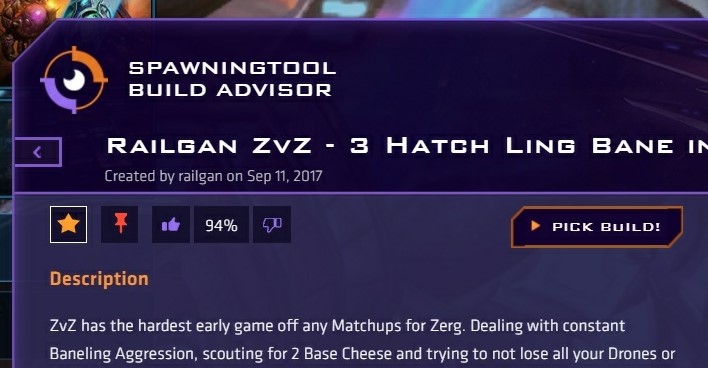 Pin builds to open with a hotkey
Most build orders are matchup specific, but oftentimes, you won't know the matchup until you're on the loading screen. Since it takes several clicks to get to a build, we added the ability to "pin" a build for a matchup. That way, when you see the matchup on the loading page, you can use a hotkey to instantly pull up the build order for that matchup.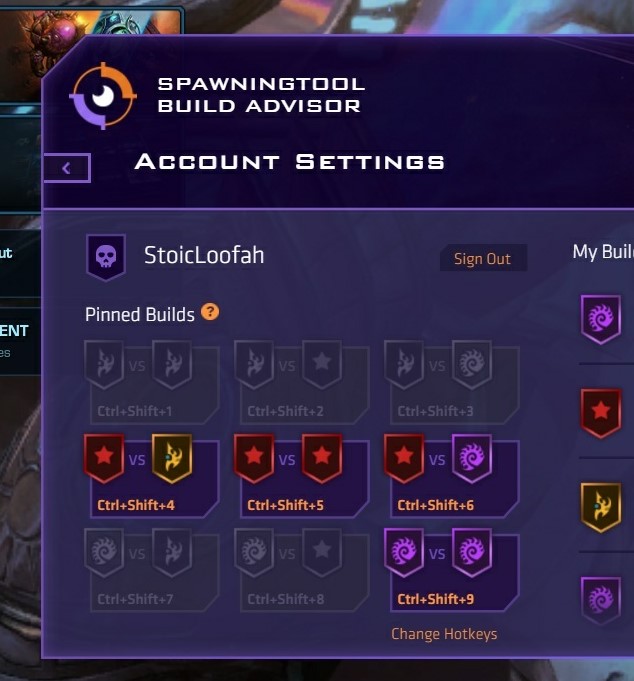 Access your unpublished builds
Build orders are often a work-in-progress, and players aren't always comfortable publishing their unfinished builds while testing them. Now, you can access your personal builds without publishing them first. Once you perfect it, though, publish that build so other players can learn from your play as well!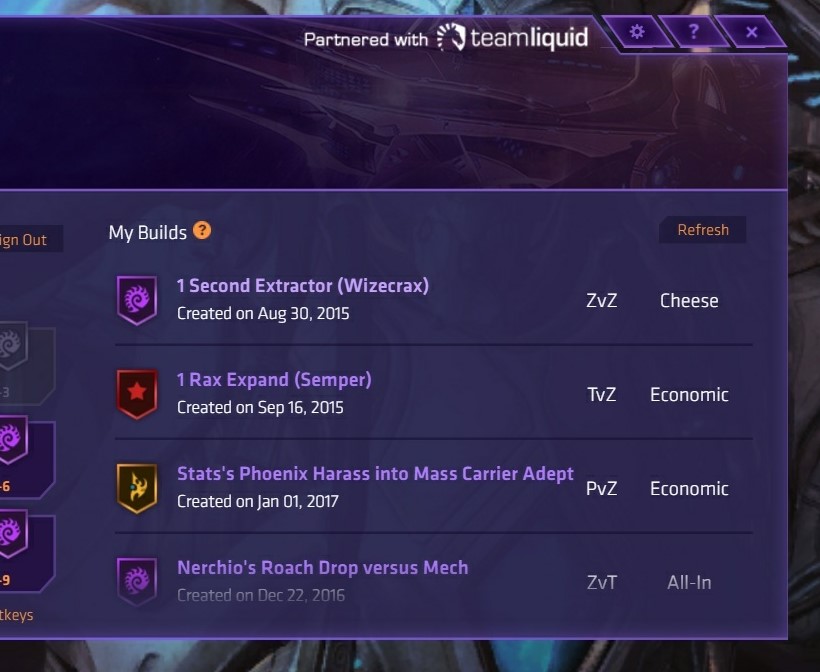 Customize your build order window
No one cares about screen size and usage more than gamers, and given the wide variety of setups, the build order window needs to adjust for your use case. It has to be big enough to be visible and useful but small enough to not cover up the game itself. We added a toggle to increase or decrease the font size to fit your resolution, and you can resize and position the window to fit perfectly to your preferences.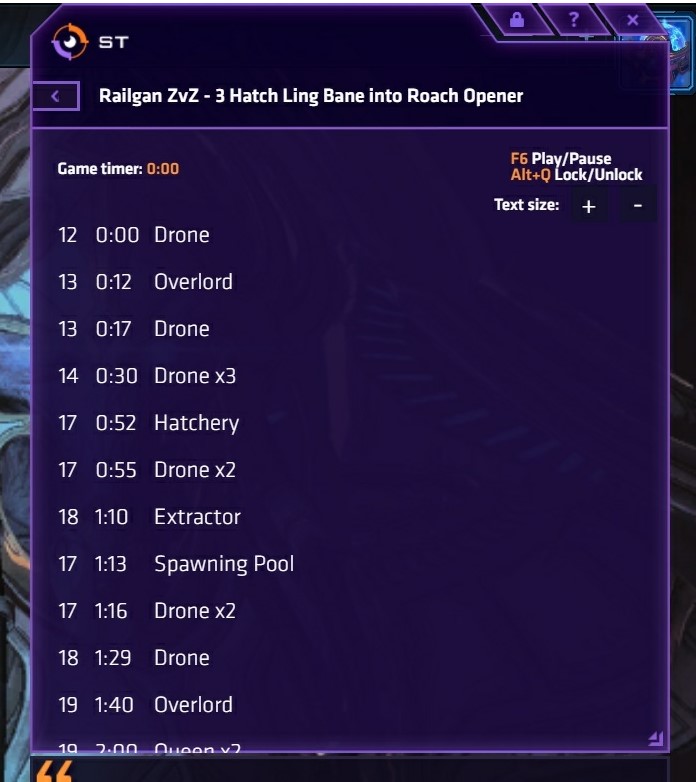 Show build order notes
Although the build order has plenty of detail, there are many other important steps you need to take in a game, such as when to put workers in gas or when to push out. We added a box onto the bottom of the build order that will show specific instructions provided by the build order creator on custom instructions so you don't miss a step during the game.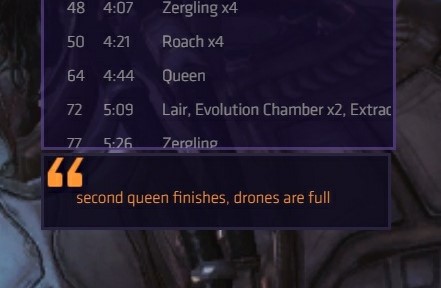 Highlight teamliquid content
The Build Advisor is only as useful as the build order content itself, and our partnership with teamliquid and PiG has offered players the opportunity to follow along with the newest and best builds from pros. We made easier to find this content marked with the teamliquid logo and a new filter from the list page.

We are very excited about this new version and hope that it improves your gaming experience. We know as well as anyone else how difficult StarCraft is, but with just a little strategy help, we hope to make the game much more accessible for players of all skill levels. Let us know if you have any feedback, hang out with us on Discord, and we hope you enjoy the game. GLHF!